2015 Holiday Art Show
Art, Gifts, Wine & Shopping
Come and Visit, Shop and Drink.
NOVEMEBER 14th from 5pm till 8pm
The Village Salons 7331 Gaston Ave., Suite 175 Dallas, Texas 75214 (behind Starbucks)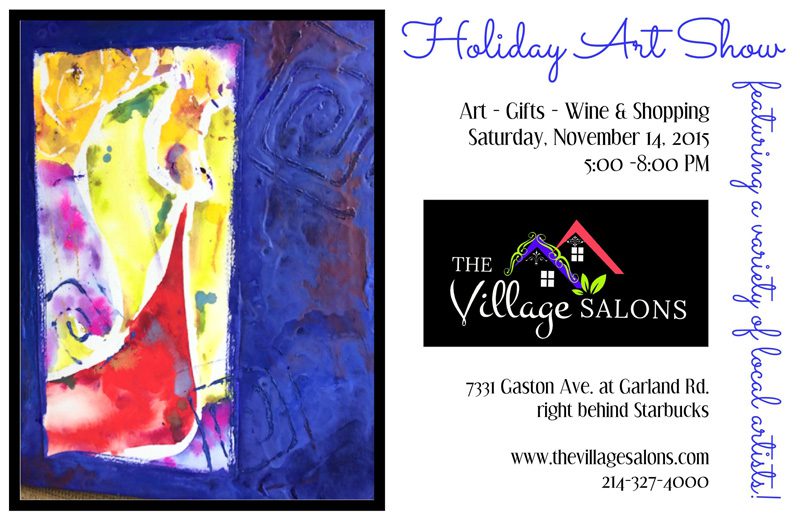 ---
FREE VENUE FOR LOCAL ARTISTS!
We're the new kids on the block in a NEW Shopping Center with Lakewood on one side and White Rock lake on the other. To help get the word out about our great salon professionals and our available suites, and because we love FUN events – we're hosting an ART SHOW – NOVEMBER 14th 5-8 PM. It's a free venue for artists and craftsmen to display and sell their work! We will provide space (a wall, a room, or two -whatever is needed) wine, cheese, etc.… all we ask in return is that you spread the word to your followers and fans to invite them to the show. First come first serve on available space. Call 214-327-4000 or just come by to reserve your space!